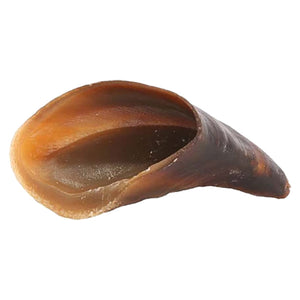 Cow Hoof Chew Dog Treat
Perfect chew treat to satisfy you dogs desire to gnaw. One ingredients treat, cow hoof! Great for dogs with a limited ingredient diet. Helps clean teeth and prevent tartar and plaque build up. Long lasting dog chew. Since the hooves are hallow you can fill them up with your dogs favorite treats or nut butter. 
Ingredients: Cow Hoof.
Please supervise your dog when giving treats or chews and provide plenty of fresh water. Always wash your hands after handling pet treats or chews. 
SKU: 2280802010